PROMOTEUSgifts.com | Wholesale of promotional items
Production, direct import to distributors and advertising agencies.
SCREEN CLEANERS
Screen cleaners (mobile phone, tablet, etc.) A practical item for day-to-day use bearing your motif, in your personalised shape. An advert your clients always have in sight. The ideal insert gift for distributing to clients with a leaflet, catalogue....
The micro-fibre will clean any screen, which is why screen cleaners are incredibly popular promotional gifts as we are being inundated with smartphones and tablets.

The screen cleaners can be in the form of a tag (attached by mobile phone strap), made from PVC and micro-fibre, or self-adhesive fabric, which adheres to the rear of a mobile for instance thanks to the special self-adhesive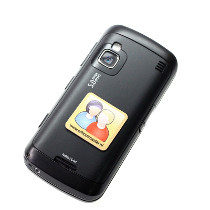 PU layer ( the PU gel does not leave any traces and its adhesive power does not lessen over time, if it becomes dirty, simply rinse with water and the screen cleaner sticks like new).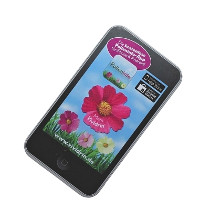 You can choose screen cleaners in standard shapes or we can manufacture a unique screen cleaner in your design (shape, size, motif).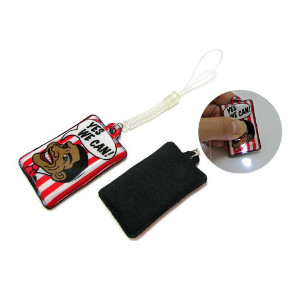 Tag screen cleaners can be combined with an LED light, a short mobile phone strap, or dust-plug strap (with a plug for inserting in the earplug port on your phone).
All screen cleaners are packaged in a PP bag, a full-colour paper card with your graphic design can also be inserted.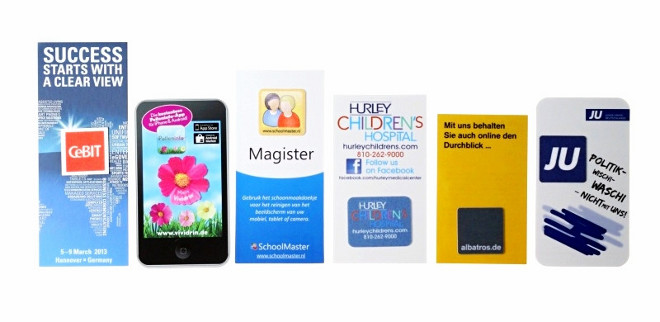 Printing: depending on type of screen cleaner - pad printing, CMYK, or plastic (raised) PVC logo.
Minimum quantity: 500 pcs
Delivery date: 2 - 4 weeks after ordering and approval of the graphic design.
Don't hesitate to contact us and we will send you a price calculation or graphic design!