PROMOTEUSgifts.com | Wholesale of promotional items
Production, direct import to distributors and advertising agencies.
News
Merry Christmas and important info about CNY
19.12.2019
We want to wish you the most wonderful Christmas in peace with the people you love.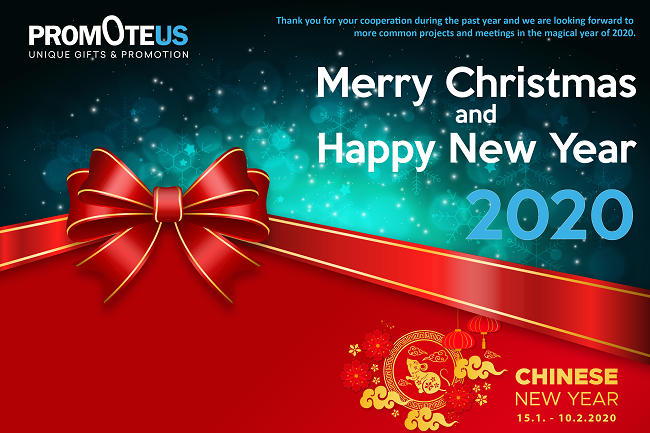 Thank you for your cooperation up to now.
You help us meet our goals and thus we can offer yet even better services. In the near future we will bring information about number of amazing news that we have been preparing for you.
We would like to add an important information: CNY (Chinese New Year) celebrations will be held very soon this year. Most factories will be closed between 15.1.-10.2.2020. Orders confirmed after 27.12. might not be produced before CNY and the delivery date will be in the second half of February 2020.