PROMOTEUSgifts.com | Wholesale of promotional items
Production, direct import to distributors and advertising agencies.
USB HUBS IN CUSTOM DESIGN
Introducing a hot new product and an indispensable helper for every office! Variability and compactness are the other names of these high-speed workers, which will stand out on the desktops of your customers, partners, employees, and your own.
We can create unique HUBs for you both from a technical and design way.
Fully customizable in 2D and 3D!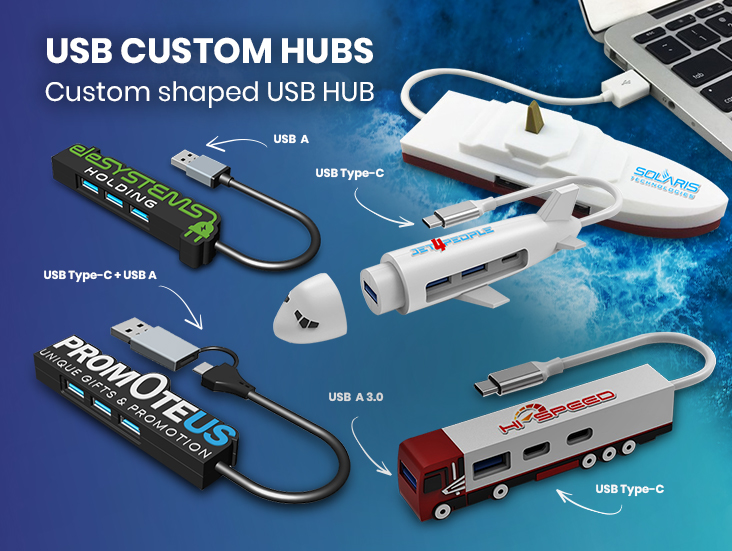 You can choose your own set of connectors that will be available in your HUB, and you can also choose the conectiong cable that you will use to connect your HUB to a computer or tablet.
A universal variant of the conecting cable is a combined output solved by a reduction, so you have both USB A and USB C connectors available. You can choose a specific connector that would be ideal for you of course, either USB A or USB C.

You can freely combine USB ports from all standard connector types:
USB A
Type-C
USB micro
Lightning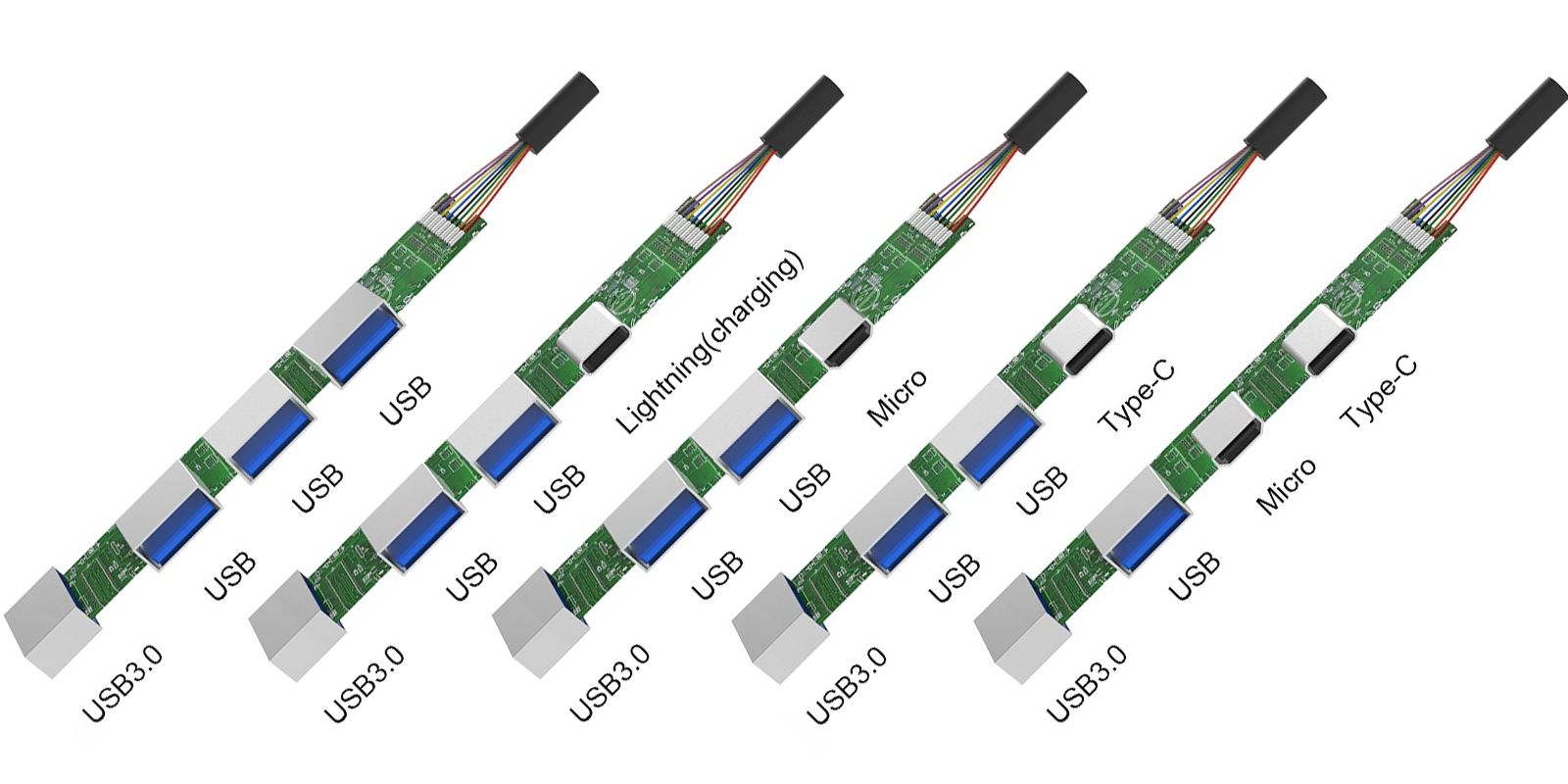 What is a USB HUB?
You can expand the connectivity of your computer or tablet using a USB hub. It allows you to connect multiple devices to one USB port of the computer and can also serve as a reducer between the connector of the connected device and the USB input on the computer.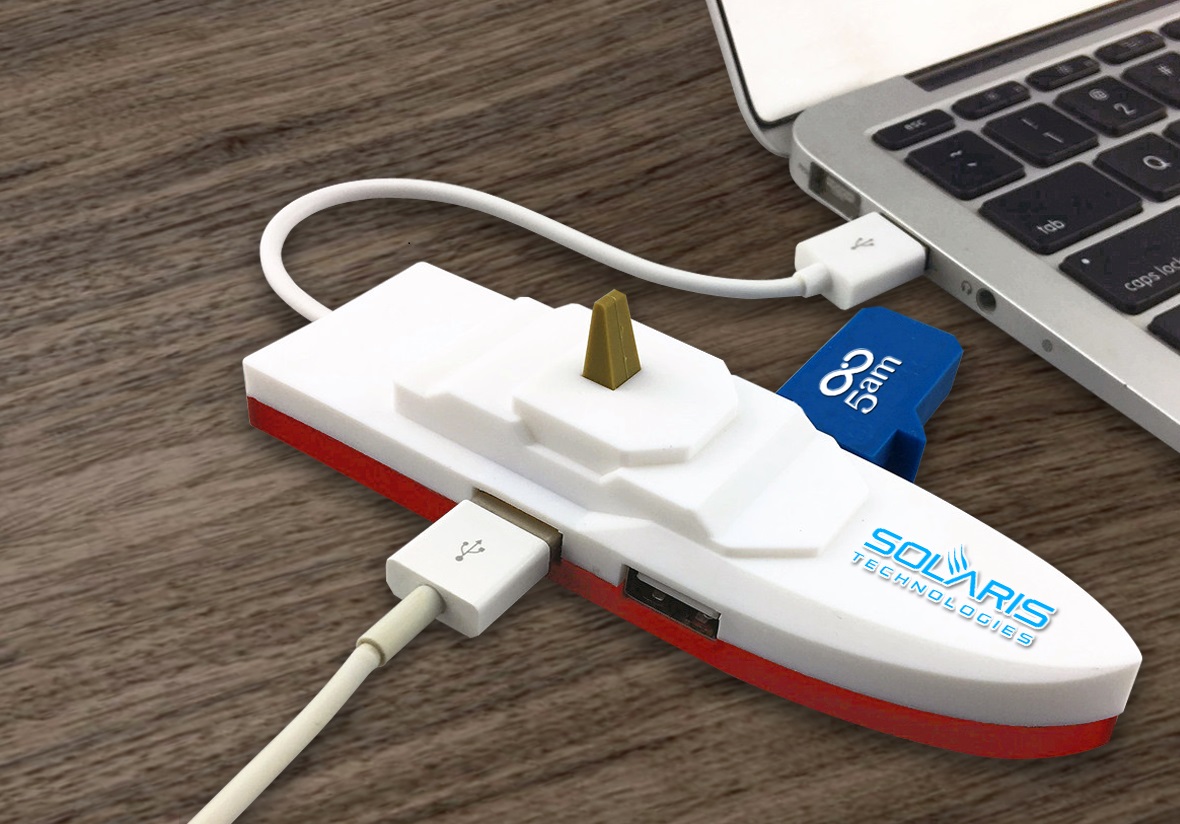 If you are interested in your own proposal and solution,
do not hesitate to contact us.
Please log in to view content.
Why Promoteus
Custom-made
Starting from 50 pcs
In your colours and style
We will prepare 3D designs for you
ECO product range
Recycled materials
Natural materials and packaging
Sustainable energy sources
We control the quality
Multiple tests for every order
2-year warranty (standard)
We understand technology
We are the manufacturers
We manufacture without a middleman
Certified products
You get exactly what you order
Innovation
We have ideas
We create trends
Art design studio
Business assistance
Quick offers, previews
Cooperation on projects
Technical support
Samples
All samples available
Products for loan
Fast delivery
Support for your team
Printed / online catalogues
Showroom presentations
Sales rep training